It Must Be Twins: 24 Weeks, 4 Days
We had a fun, sports filled weekend over here. On Saturday both Teagen and Arabella had their first soccer games of the season. Teagen had an outdoor soccer game in the morning, which was wrapped up before the rain came. This is the first sport that he's tried that he's really loved, so it's a blast to watch him play. In the afternoon Arabella played her first indoor soccer game ever. It was a lot of fun to watch! It just moves at a faster pace and has some different intricacies than regular soccer. On Sunday we were back to basketball games for Arabella, which I always really enjoy watching too.
After the basketball games we decided to try a restaurant called Sweet Tomatoes. It's sort of a healthier take on a buffet, with a giant salad bar among other things. We never do buffets so the kids really enjoyed it 😂 
I was standing in line, waiting to approach the soup station, when a woman got my attention from behind me and asked when the baby was due. I told her July, to which she —very loudly— exclaimed, "JULY! OH, IT MUST BE TWINS THEN!" 😐 I told her no, just one baby, and she was absolutely astonished by this revelation. She went on and on —LOUDLY— "OH MY! OH MY GOODNESS! JUST ONE BABY! LOOK AT YOU ALREADY! YOU ARE SO BIG ALREADY!" causing all of the people in the crowded area to look at us. She mentioned multiple times that I am so big, too big, that she cannot believe that I have that long to go and just one baby in there. She couldn't seem to get past it. And she also had zero volume control, apparently.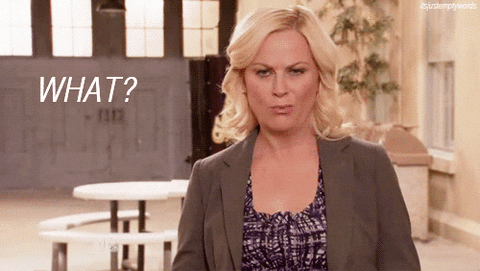 So here's a little something about me. I am not an all-eyes-on-me kind of person. I'm really very much the opposite of that; I'm more of a blend into the background and observe from the sidelines kind of gal. People looking at me makes me uncomfortable anyway, but add to that having eyes on me under the criticism of being "way too big"... 😳😣
I have gotten really large with all of my pregnancies. I just really, really show when I'm pregnant 😂 And the truth is, it doesn't bother me. In fact, I like it! I love growing a little person and even though being big can bring some physical discomforts with it, I like having a big round pregnant belly. It's an incredibly special experience in life, and I really try to embrace it. 
What bothers me is that for some reason, our society seems to think that it's okay to judge a pregnant person based on her size (I've had friends with very small bumps, and they've been criticized, too), and then to make sure she knows about their judgment. Never would that woman yesterday tell a non-pregnant person that they are "so big" or that she "can't believe how big" they are. But because I'm pregnant, I am free game for people to share their opinions on how they think I should look. This isn't the first time this has happened to me. It happened multiple times with each of my previous pregnancies. And with 15 weeks to go, I have to assume it won't be the last, either. It's just frustrating. 
Criticisms about how I look at a time when I already feel awfully puffy (thank you for the newsflash, lady, but I'm pretty sure I am my own biggest critic when it comes to how giant I am) + the pregnancy hormones = overwhelming emotions. Especially with so many eyes on me. 
I went back to the table and told my family (half in jest... but mostly not) that I wanted to sock a lady, which brought about giggles from the kids, and hopefully reminded them that words can hurt a person's feelings. 
So when we got home, I took a picture to document the first time this pregnancy that I was told that "it must be twins". 
And now I have vented about it and can let it go. Just one more thing before I do, a little PSA: like your mom probably told you... "if you don't have anything nice to say, don't say anything at all."
On the upside, I had my prenatal checkup this morning, and everything looks great with the little mister! I got some meds for my heartburn, and some braces for my wrists (thank you, carpal tunnel) so things are good!
Our schedule this week is bubbling over with a 4th grade musical, kindergarten roundup, t-ball, soccer, and track, plus assorted Easter egg hunts and preparations for a special bunny to make an appearance on Sunday. I am pretty sure I'm going to blink and it's going to be summer. 
Hope you all enjoy your week!!
xo,
Tanya



Please reload