First big appointment in the books!
It's been a full week here at the Berzinski house! Our four foster kiddos have moved on to another placement (we knew we would only have them for a short time since we are about to visit Minnesota for 3+ weeks) and it wasn't without tears that I said goodbye. In just under two weeks they definitely impacted my heart in a big way. We also had to say a sad goodbye to Arabella's guinea pig, Marven, which was heartbreaking. There is nothing worse than seeing your child go through a loss. In more uplifting news, I also had an appointment at the fertility clinic (details below) and we experienced our first 4th of July in Molalla, which included a 5k, parade, and our first rodeo!
I really want to say how overwhelmed and grateful I am for the outpouring of love and support I've received since I shared the news about our current journey! I have received a lot of questions and well wishes, and so I thought I would share some information about the surrogacy process, and what it has looked like up until this point. 
The first six months of this journey have been filled with making sure that I meet all of the requirements to be a surrogate (gestational carrier). After researching and choosing an agency, I filled out an initial intake form and was called the next day to complete a phone screening. This moved on to completing an in-person interview with the agency, and then came a whole slew of hoops to jump through. I completed background checks, psychological screenings, provided information about my three pregnancies and other medical background, gave a report of my family history, personal history, etc. All of this information had to be reviewed and approved by my agency and then by the fertility clinic. The vetting process to become a surrogate is very lengthy, as it should be given what's at stake. Last year less than 5% of women who applied to become a surrogate made it past the application process to become officially matched with intended parents (the "IP's" as the parents are referred to). I am so proud to be able to be a part of that 5% and that I get to share this experience with all of you!
Next came the exciting part - getting matched with the intended parents (IP's)! I was told that my records received full approval from the fertility clinic, and that I would be added to the pool to be matched. Patience would be required, as it could take a couple of months for this to happen. The very next day I received a call from my coordinator at the agency with the exciting news that their match team had already found a potential match for me. This part of the process is extremely two-sided - I pick the IP's as much as they pick me. By the time that I was contacted, the first part of the process was done -- the IP's had been given my file (oh yeah, another box I checked off - completing a profile for IP's to review) and they wanted to meet me. They wanted me to be their surrogate! I was given their profile and learned that they are a married, gay couple living in France, as well as what their life is like, and what they hoped to achieve with this surrogacy relationship. Their goals aligned perfectly with mine; I couldn't wait to meet them.
Brad and I went to the agency to have our Skype meeting, a meeting for which I was equal parts excited and nervous. What if they didn't like me? What if there was a language barrier or I couldn't understand them because of their accents? As it turned out, there was nothing to fear. They were warm, wonderful guys with fantastic French accents that we could understand no problem. The agency made it clear that we had plenty of time to think about it and make a decision, but we knew right away. This match was a perfect fit.
Next up came working out and signing a legal contract so there are no questions if issues arise as we go through the process. This was really straightforward; we started with a standard contract, made minor changes as we saw fit on both sides, and everyone signed off. Easy peasy.
We also had a social worker come out to visit our house, to ensure that it is a safe place for a pregnant woman to reside, and I had to undergo a medical exam to secure a life insurance policy.
We were very excited to learn that the IP's would be coming to Oregon in June. We emailed and messaged frequently after being matched, and we couldn't wait to spend some real time with them. They came to our house, bringing thoughtful gifts for all of us, and spent some time with the kids. I was excited to show them the place where I will hopefully be growing their baby! After some time at the house, a babysitter came over for the kids and the four adults headed to a winery. It seemed like a good idea to take advantage of the one time in the process that I would be able to share a glass of wine with them! They are French, after all. :) We had an amazing day together and it really solidified how excited we are to be in this process together.
That brings us to our appointment this week...
I had to undergo a variety of exams to verify that my uterus is in good condition and a mock transfer to ensure that all is favorable for a real embryo transfer. Everything went really well, although I was found to have slightly reduced blood flow to one side of my uterus. Apparently this is extremely common, and they are likely to recommend acupuncture to improve blood flow. Having this appointment go well was a big relief to me! It means that we are fully in the clear to keep things moving along.
I was also given a lesson on the medicines I will be injecting as we get closer to the transfer date. I don't know exact dates yet, but I will likely be starting meds in September or October, with an embryo transfer taking place in November. I had researched the IVF process and meds involved back when surrogacy was just an idea in my heart, but at this appointment I actually saw the needles that I will be using, actually held them in my hand and injected them into a smooshy block thing, and let me tell you - these buggers are no joke. (Nearly) actual footage of me: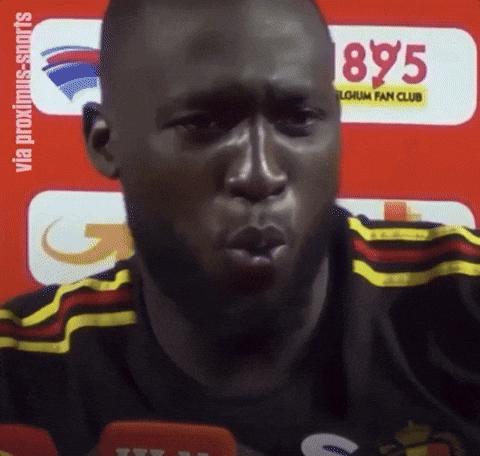 I've enlisted Brad to be my injector... we'll see if he is capable of actually doing it! I know that this will not be the most fun part of the experience, but it is what it is, and I will keep my eyes on the purpose and the goal of this journey! I imagine giving the ultimate gift to my amazing IP's, and I know it will be worth it.
This was a longer post than they will normally be, but now you are all caught up! My hope in sharing about my journey is that you will be able to learn something about surrogacy, be inspired by the process, or simply have your curiosity satisfied about what in the world is this crazy new thing Tanya is up to now! If at any time you have questions or want to know more about the process, don't hesitate to ask!
Thanks so much for all of your well wishes; you have no idea how much they mean to me!
xo,
Tanya



Please reload